While we stayed in El Nido we wanted to see the inland attractions after already being satisfied with two island hoping tours. Word of mouth on the island is that the waterfalls, Nacpan beach, Twin beach and Las Cabañas are the places to see. So we inquired about an inland tour with one of the manong (old man) tricycle drivers. The manong said to go see these attractions it would cost 1,500php, plus they would wait for you while you went sight seeing. Two fellow travelers confirmed this amount who we met during one of our island hoping tours but they were able to haggle and bring it down to 900php.
My wife and I tried a different approach we opted to rent a motorbike instead. The cheapest motorbikes costs 400php to rent. We rented one for 500php, 100php more because we forgot our driver's licenses and were happy that someone let us rent a bike without a license so we gladly payed the extra 100php. Gas was not included in the 500php though, so you will have to pay for your own gas. Our bike was at empty and we filled it up to full not knowing how far we would get. The full tank of gas cost us about 100php.
Starting off with our motorbike adventure we began with taking care of a few errands like breakfast, replenishing our supplies at the public market and buying bus tickets at the terminal (for our trip out of El Nido). After going around town and picking up a map from the tourism office located near the basketball court we set off to find our first beach.
To Nacpan Beach
The road to Nacpan is not pleasant and will be a bit tiring on the shoulders especially if you have someone riding tandem with you. You can actually pass the waterfall along the way towards Nacpan but after seeing a sample picture of what the waterfalls looked like in the summer we decided to skip it. From the port town you will leave as if you were on your way to the public market but before you get there take the first left to Balinsasayaw road and follow it straight until you see signs for Nacpan you can also ask directions from the locals the beach is well known and they can direct you. The pathway is made up of roads that go up and down tall hills, dirt roads made up of rock and dry dust and narrow wooden bridges. After a bout 45mins on Balinsasayaw road you will reach a small sign saying Nacpan to the left and a longer dirt road challenge begins. Reaching Nacpan is well worth the drive and you'll be glad you did it plus the twin beaches are in the same area. Personally it was a relaxing and rewarding ride for me the dirt roads were bearable knowing that I had the freedom to drive where ever I wanted to go.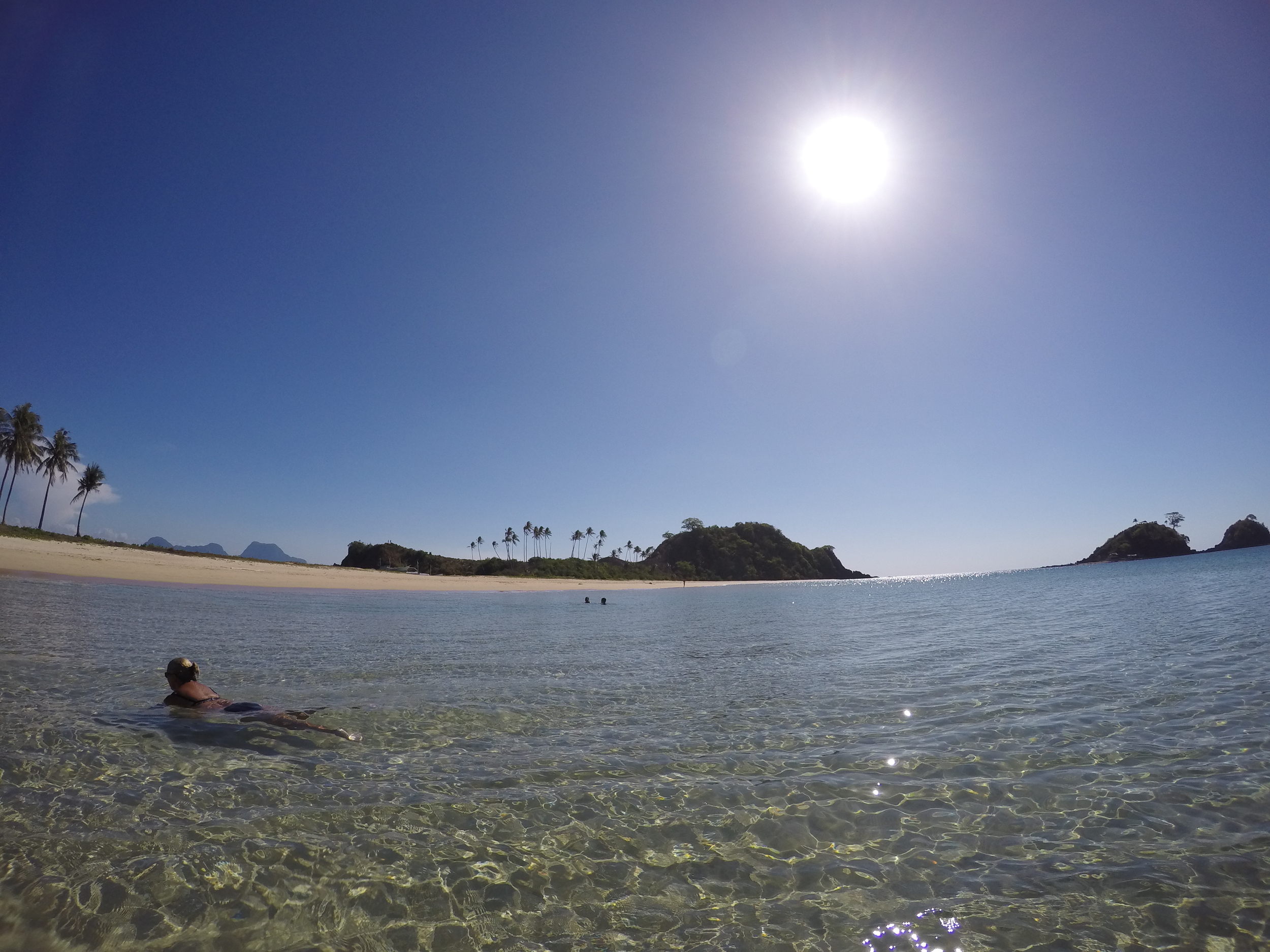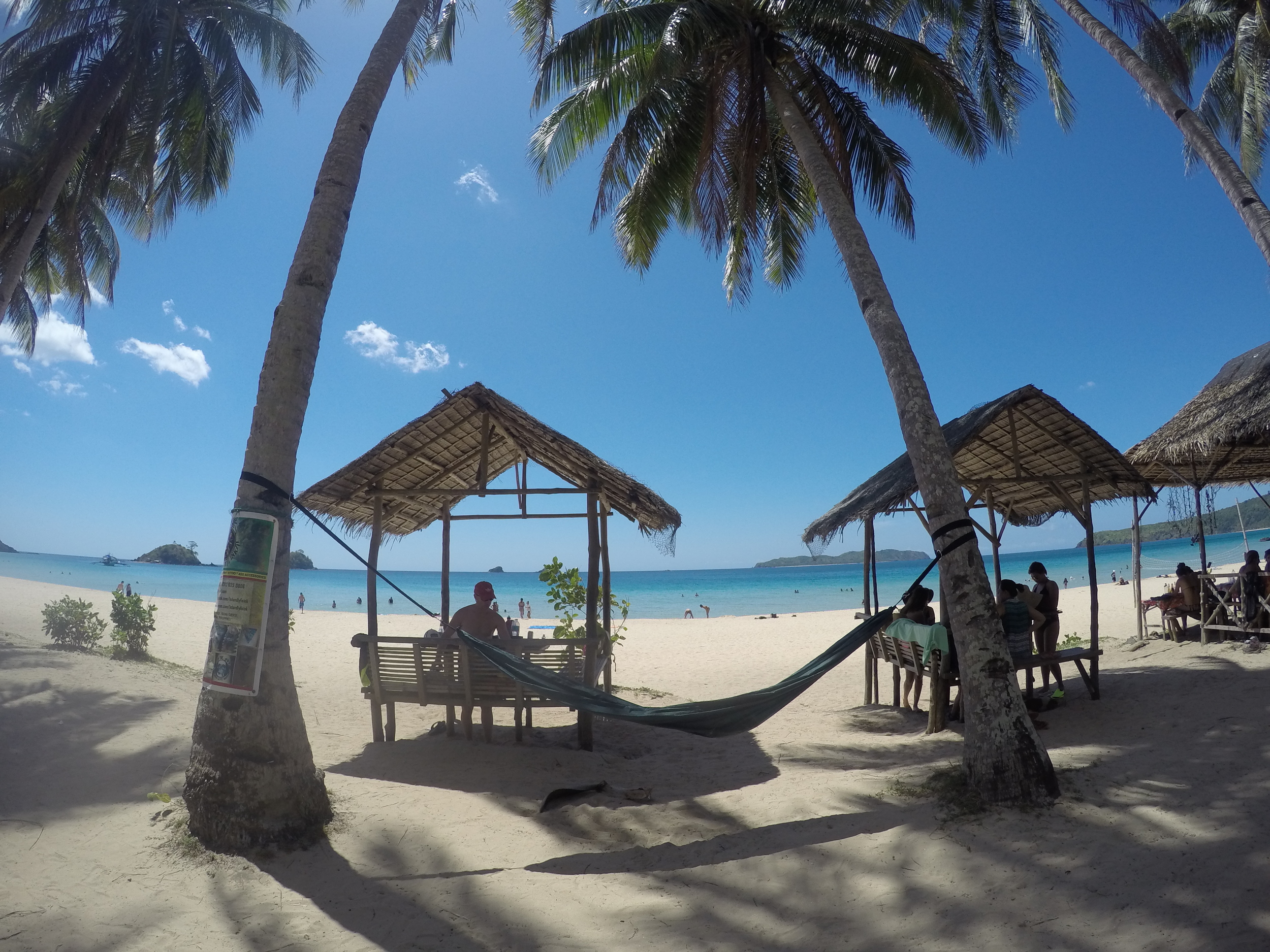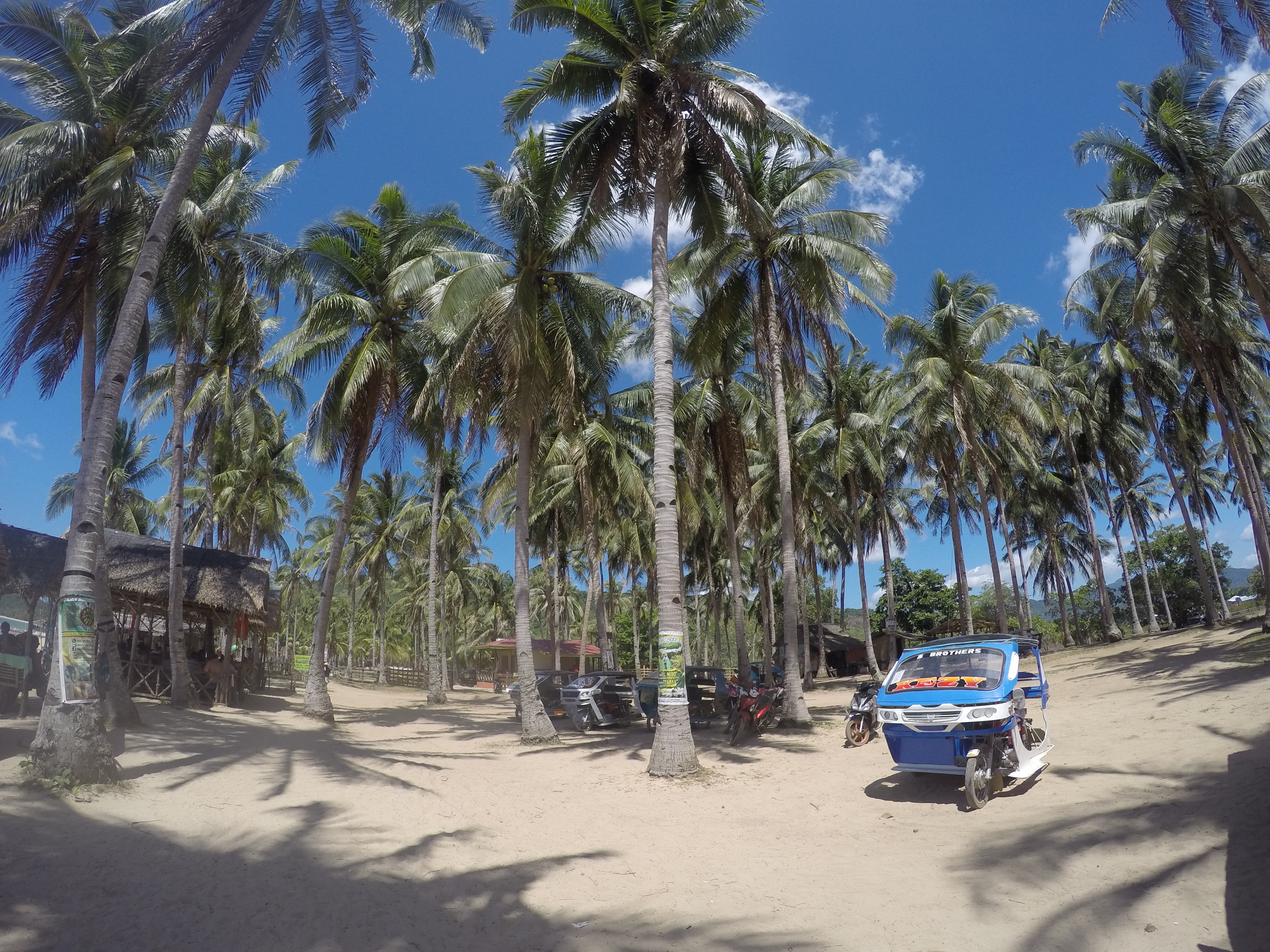 The Road to Las Cabañas
Once you leave the port town as if you were on your way to the public market keep going straight about 4kms the drive should not take longer than 20mins. Once you see the bay view hotel to your left and a bunch of tricycles lined up to your right you are there. Park on the side of the road and look for a flight of stairs leading you down to the beach. Again you can asked locals and they will know how to get there. During our drive we past by Las Cabañas and the locals we asked gave exact directions on where we went wrong. The road is easy short and well paved keep in mind that you will be ascending and descending a few times as well. Again once I reached the beach and gazed at the sunset glistening on the water with Phuket like rock formations in the short distance the drive was well worth it.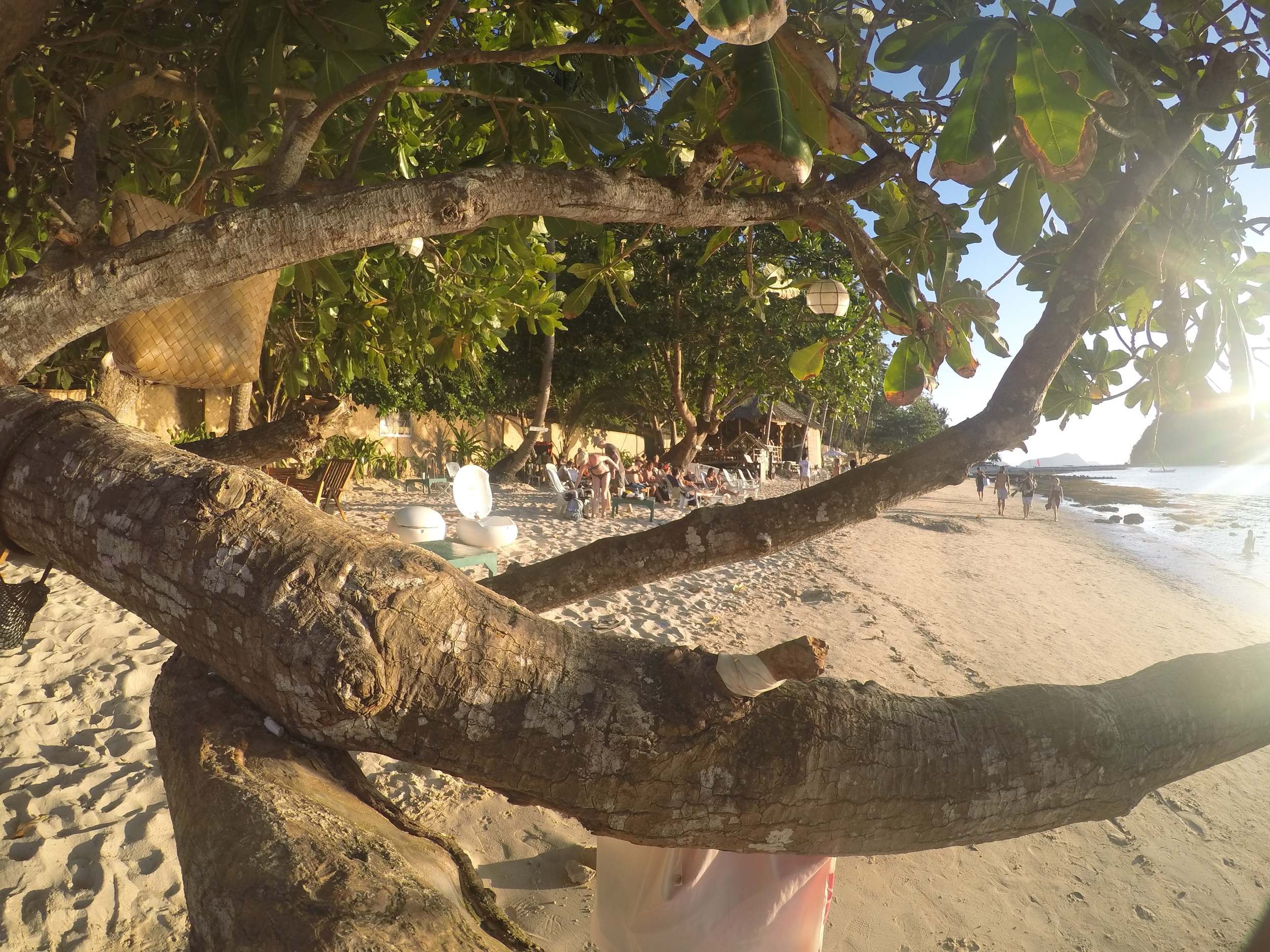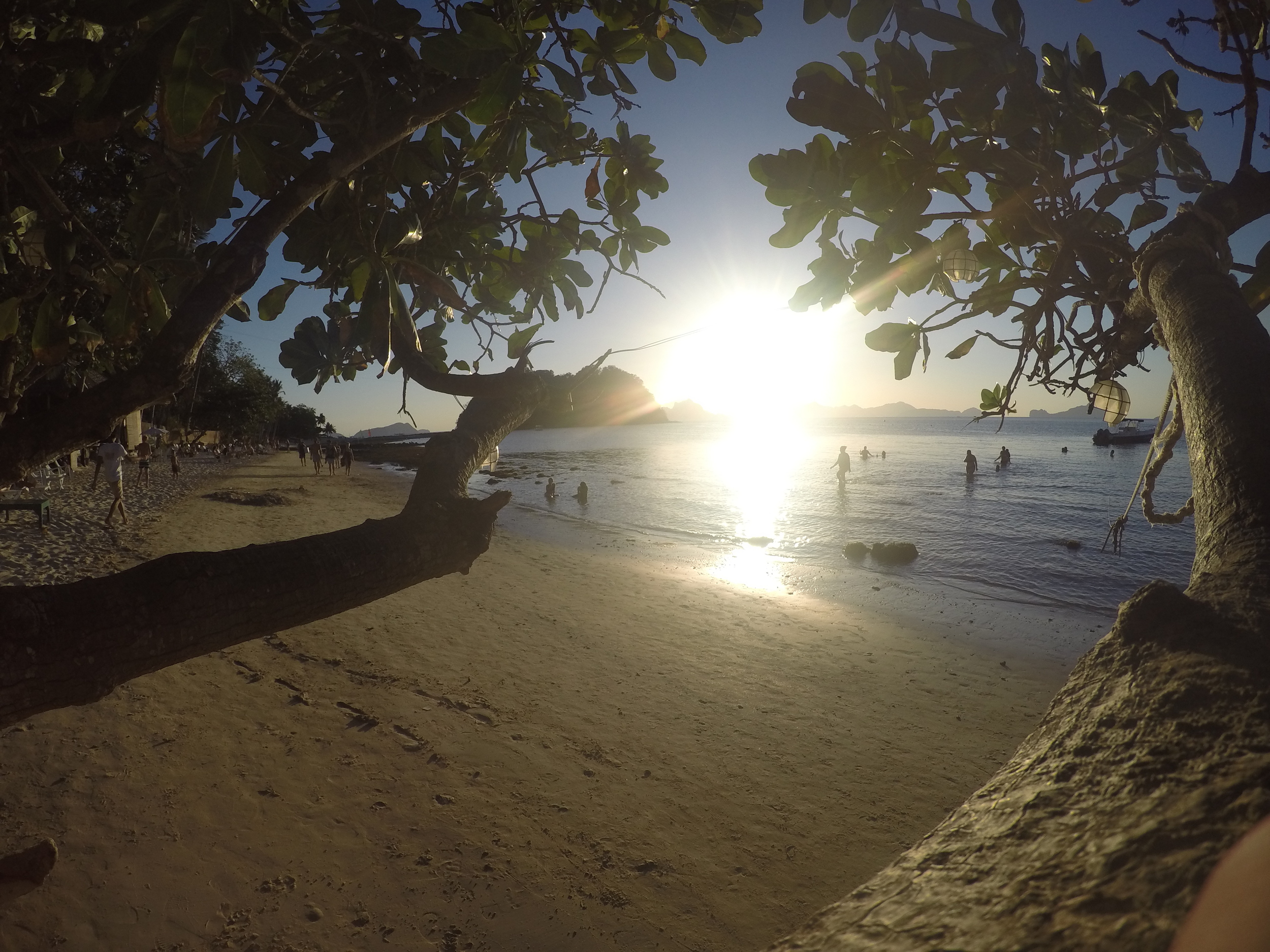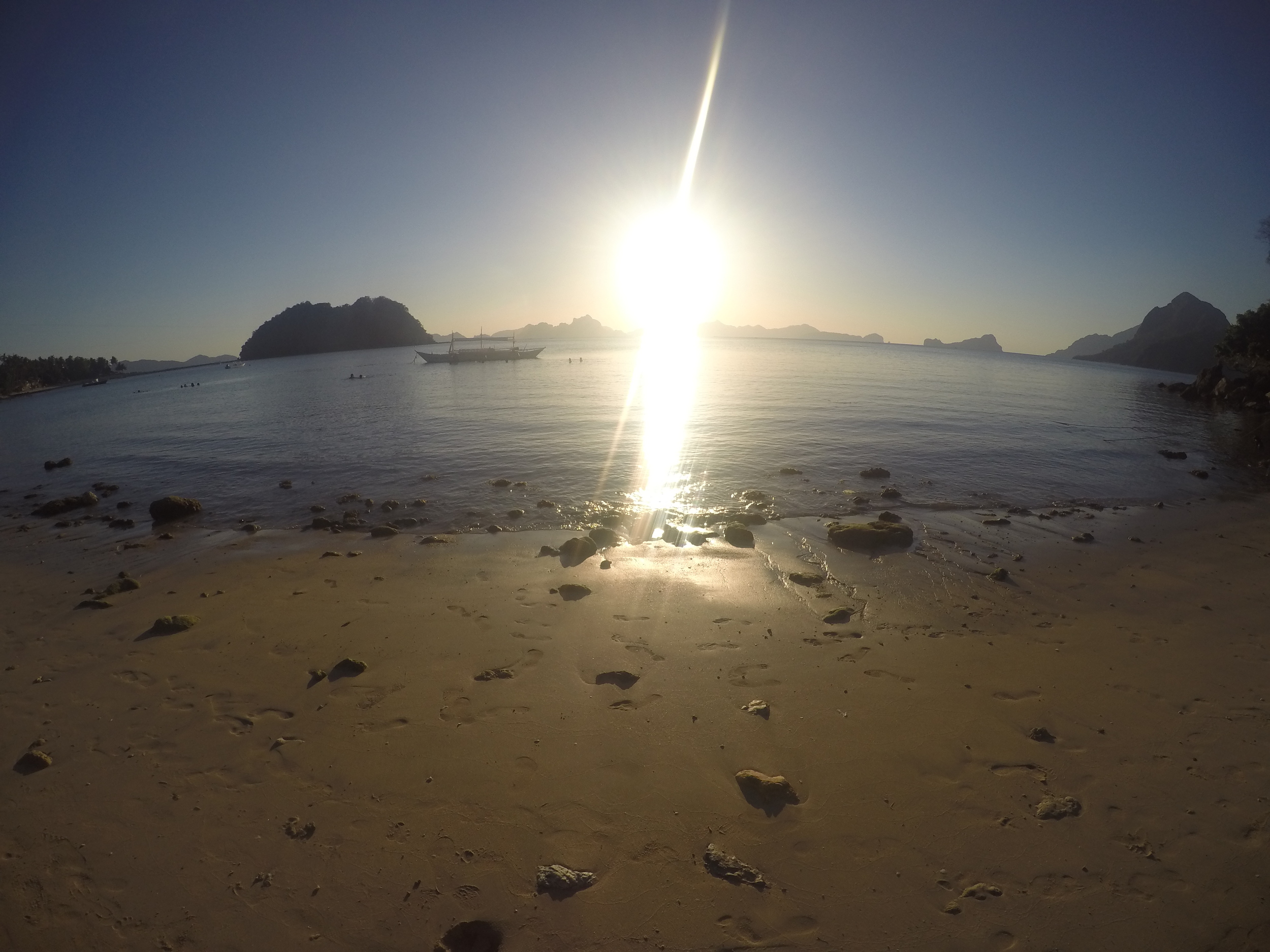 Of course there are other attractions around El Nido which you can find out more info on at the tourism center but these two spots are already worth renting out a motorbike.