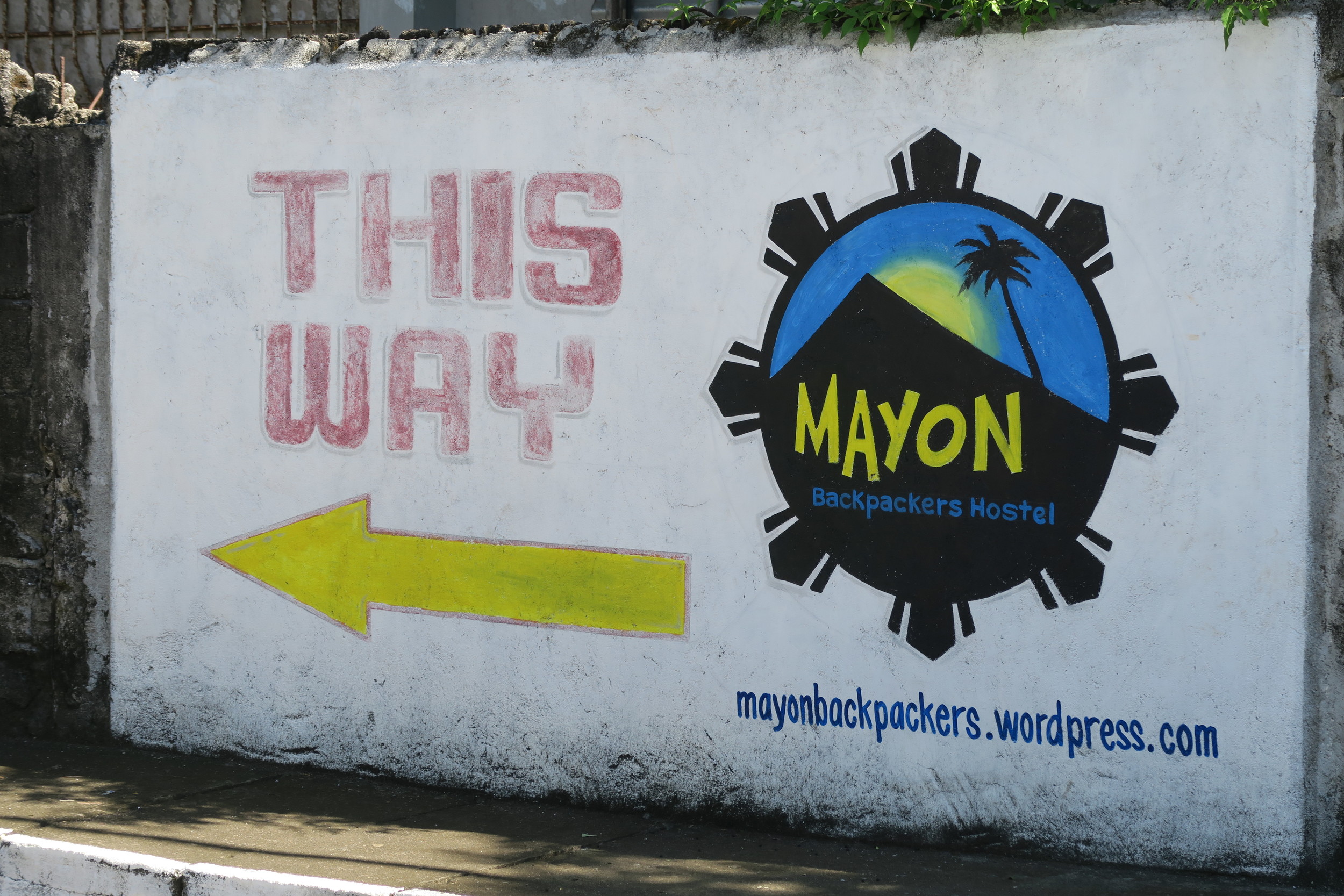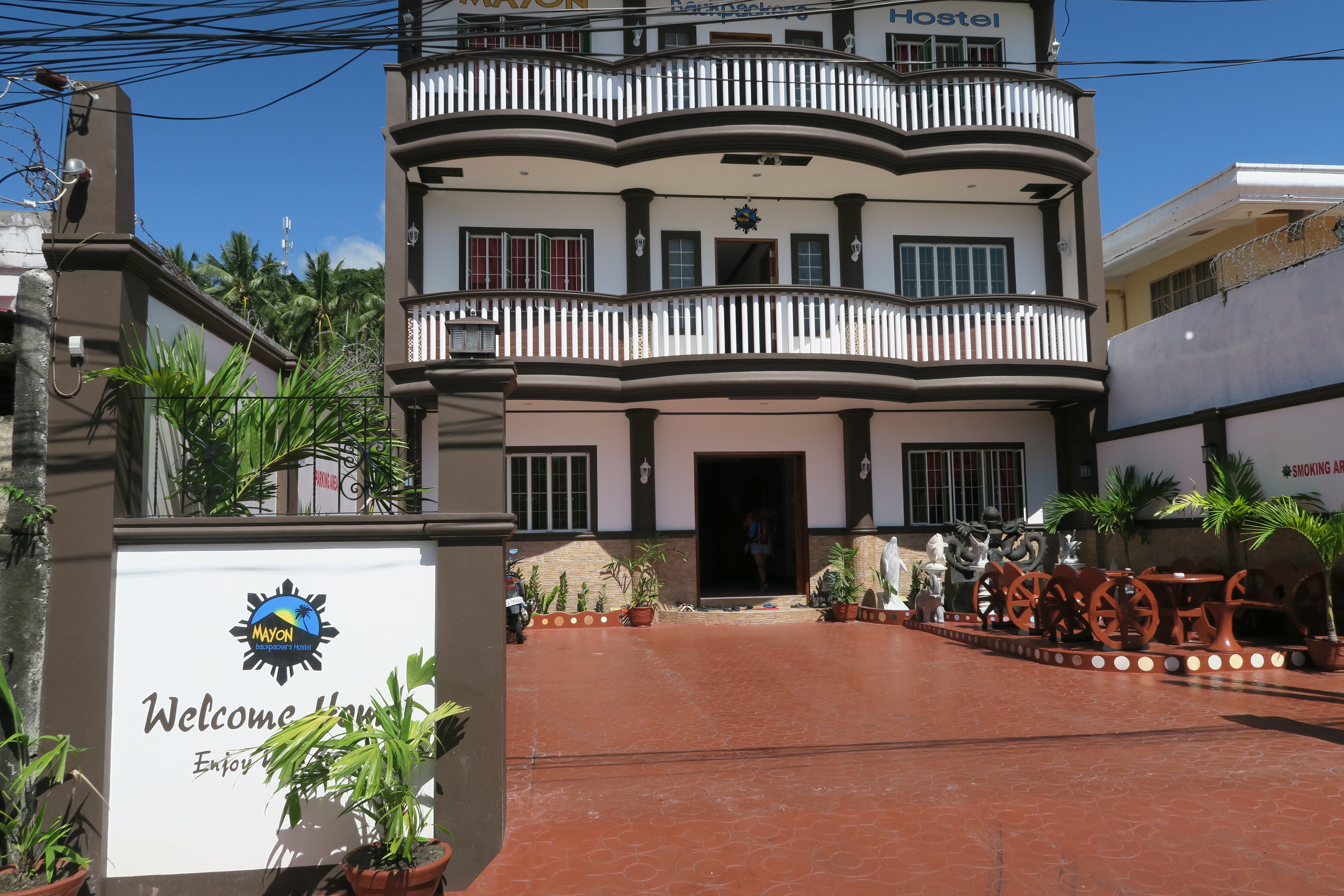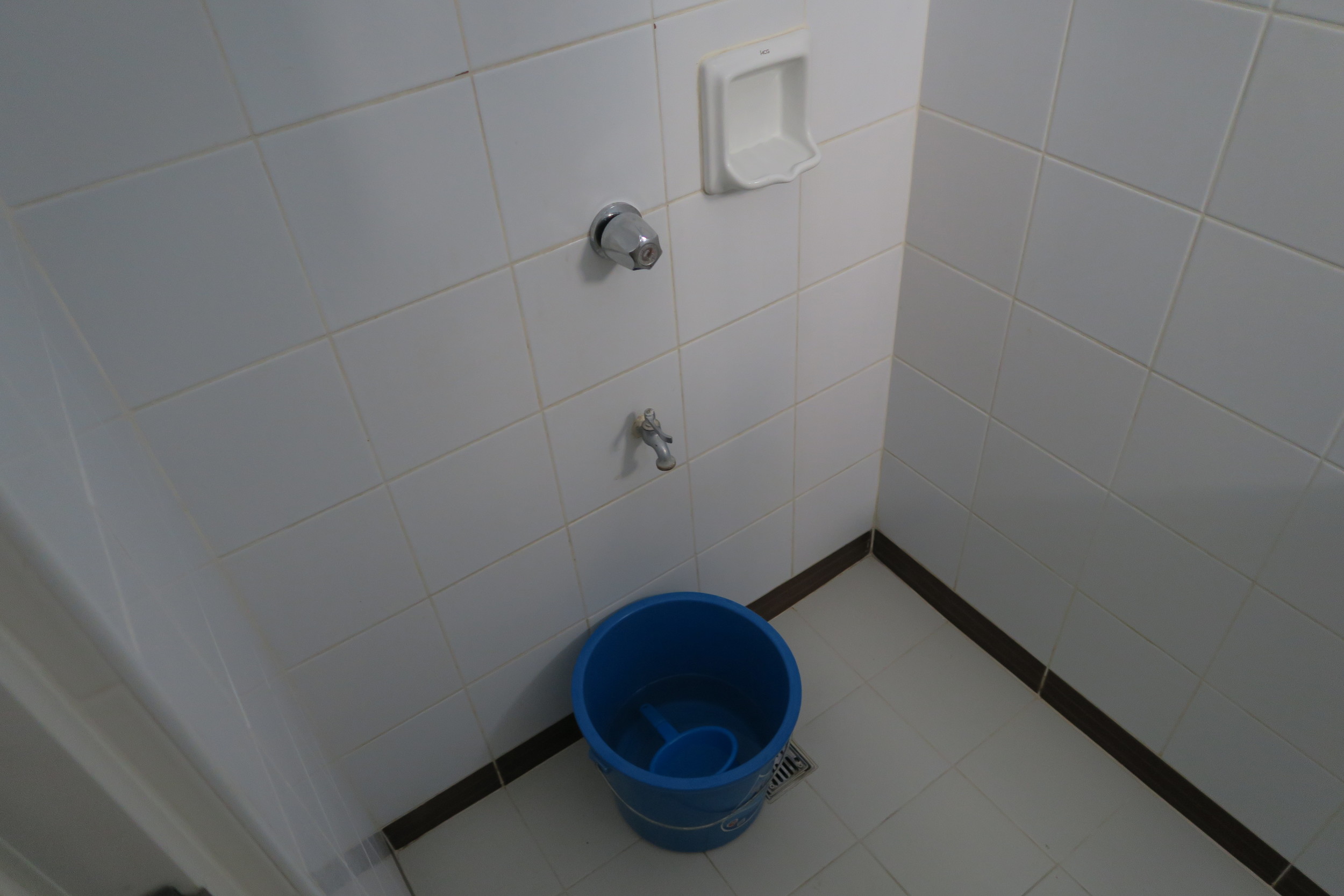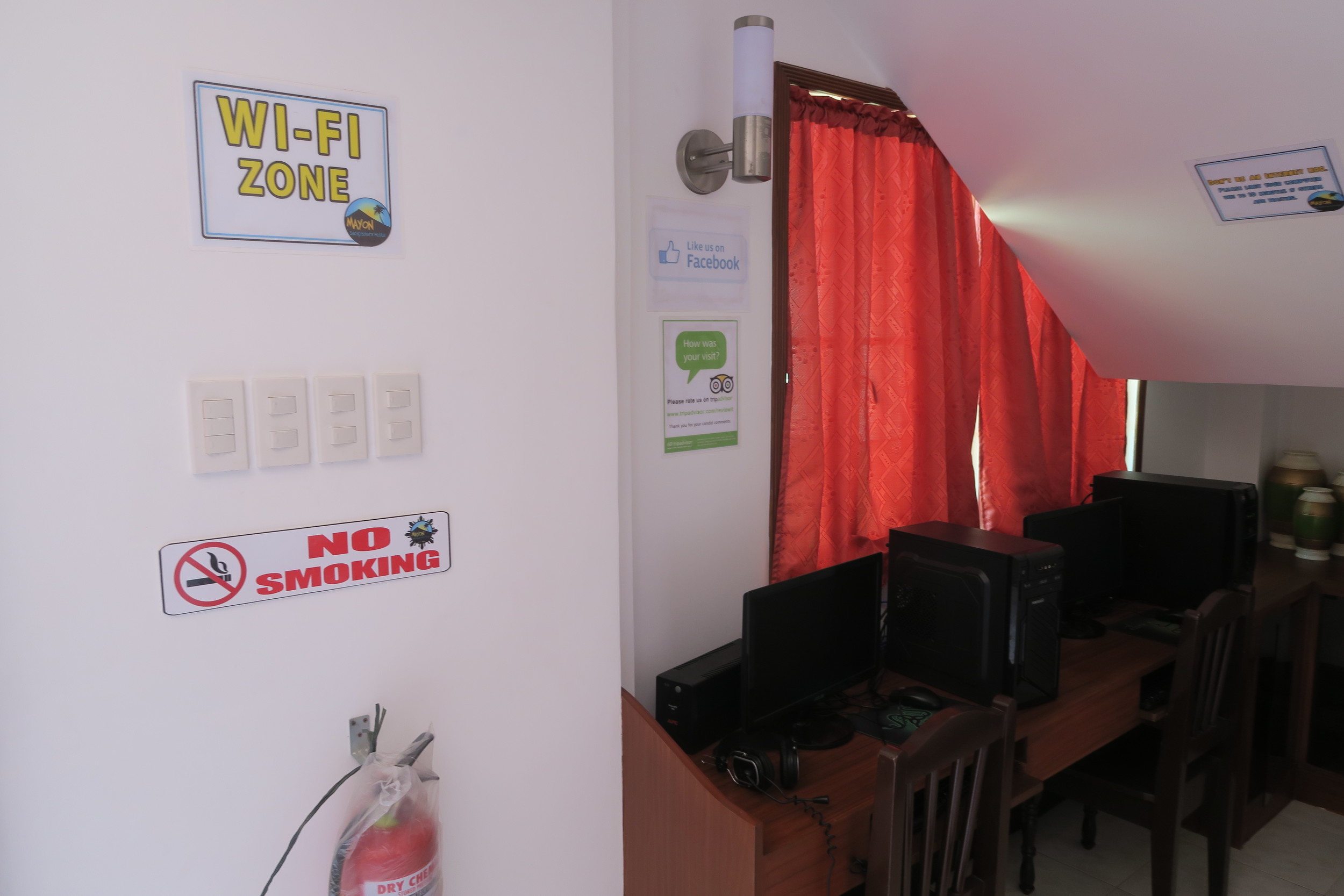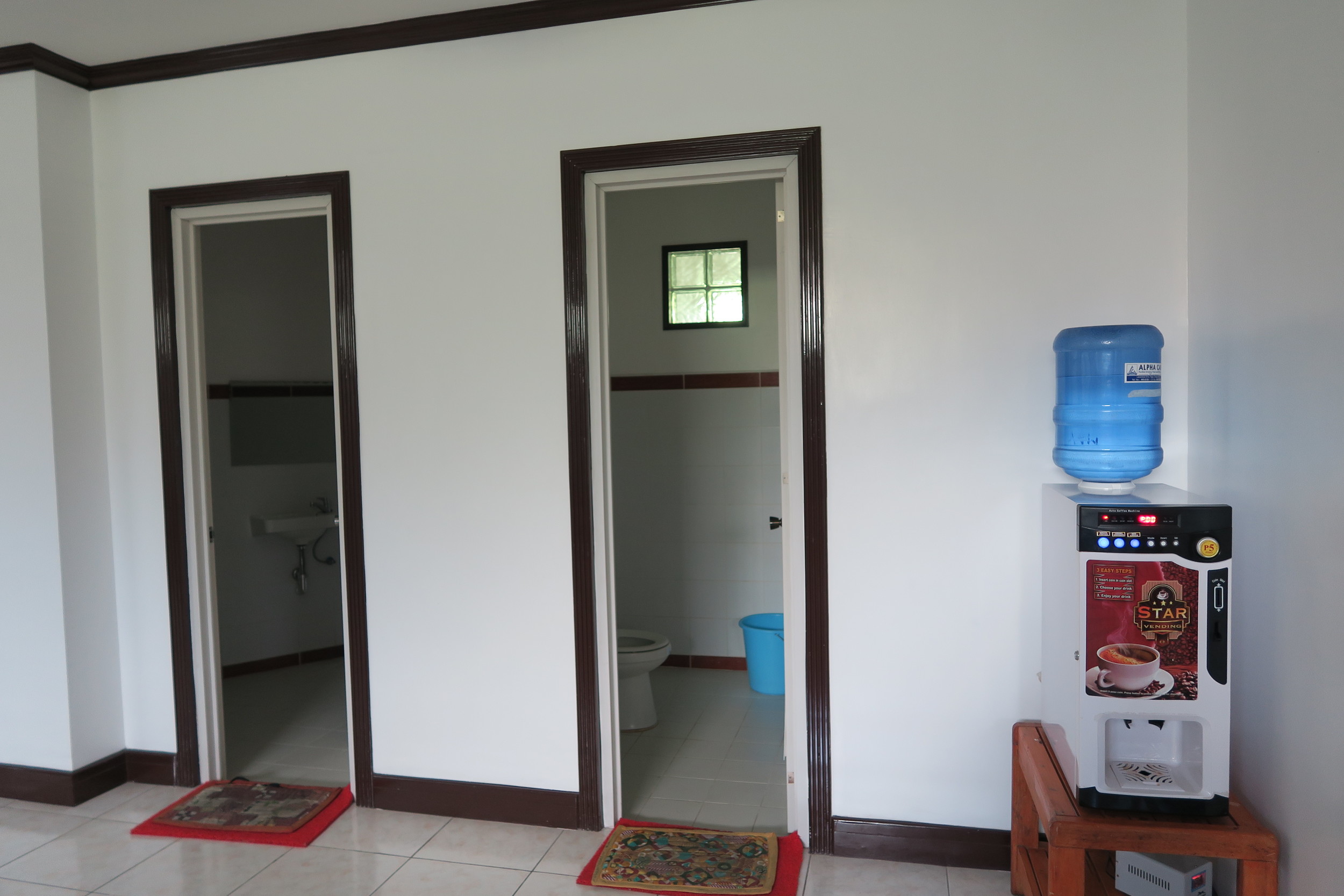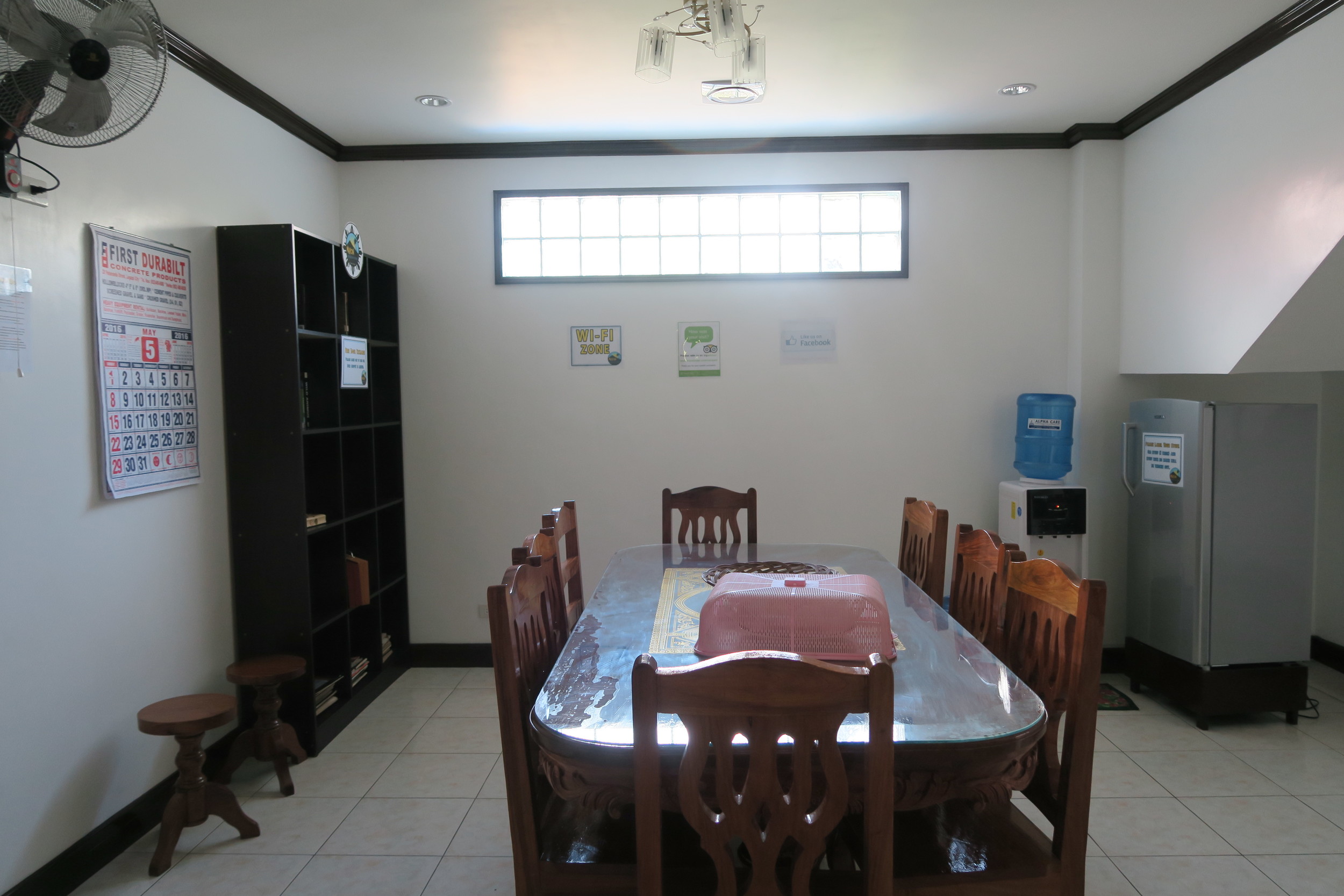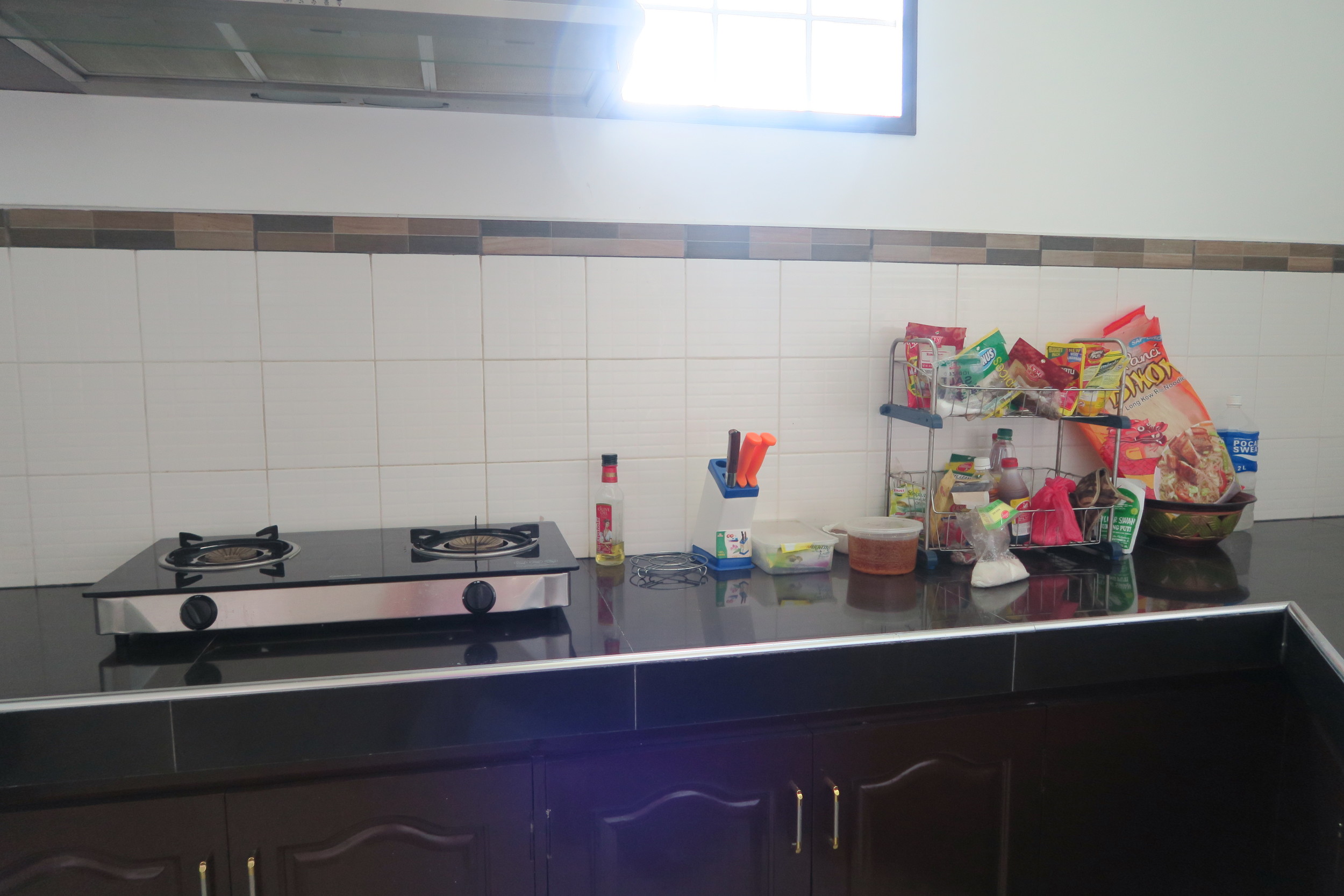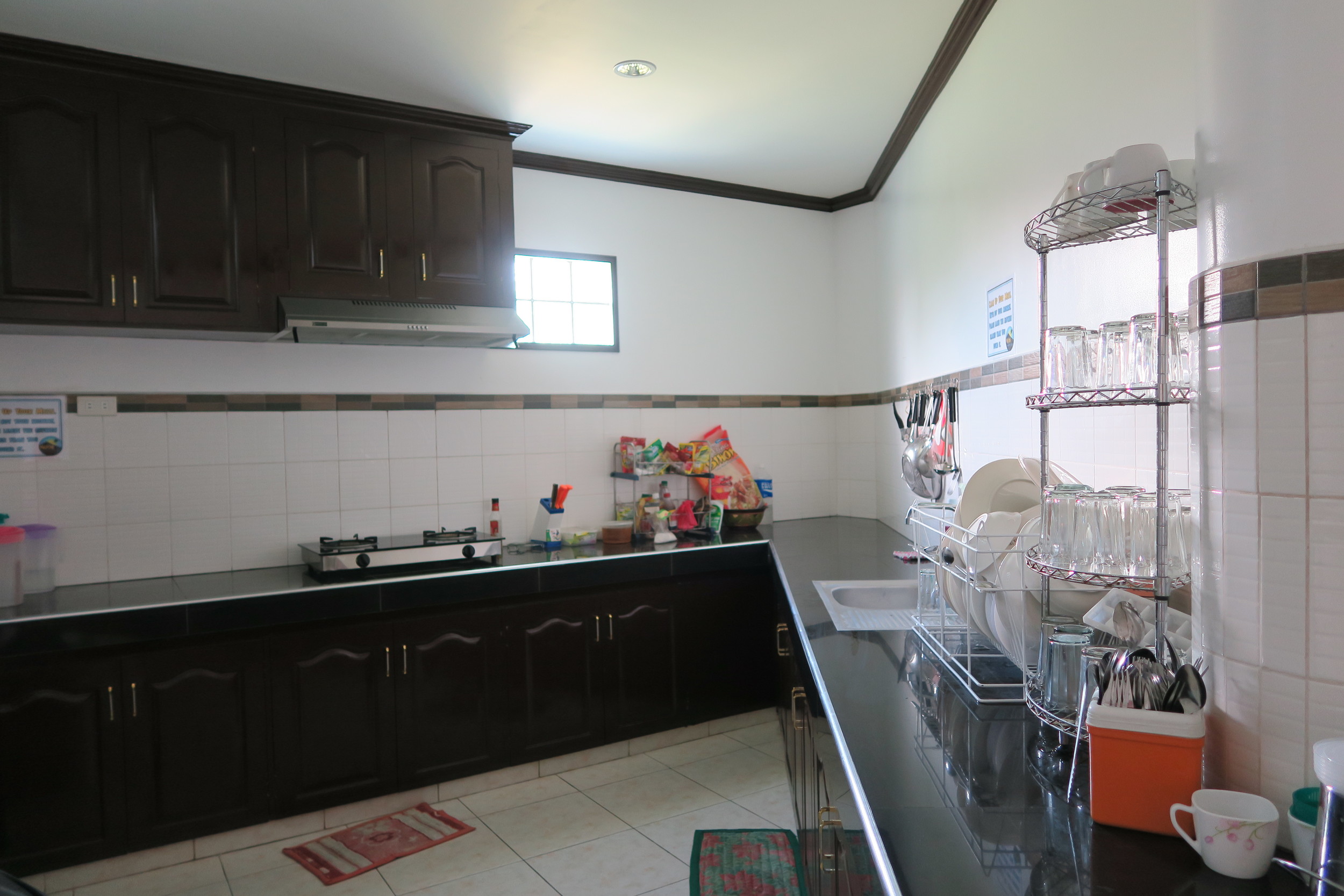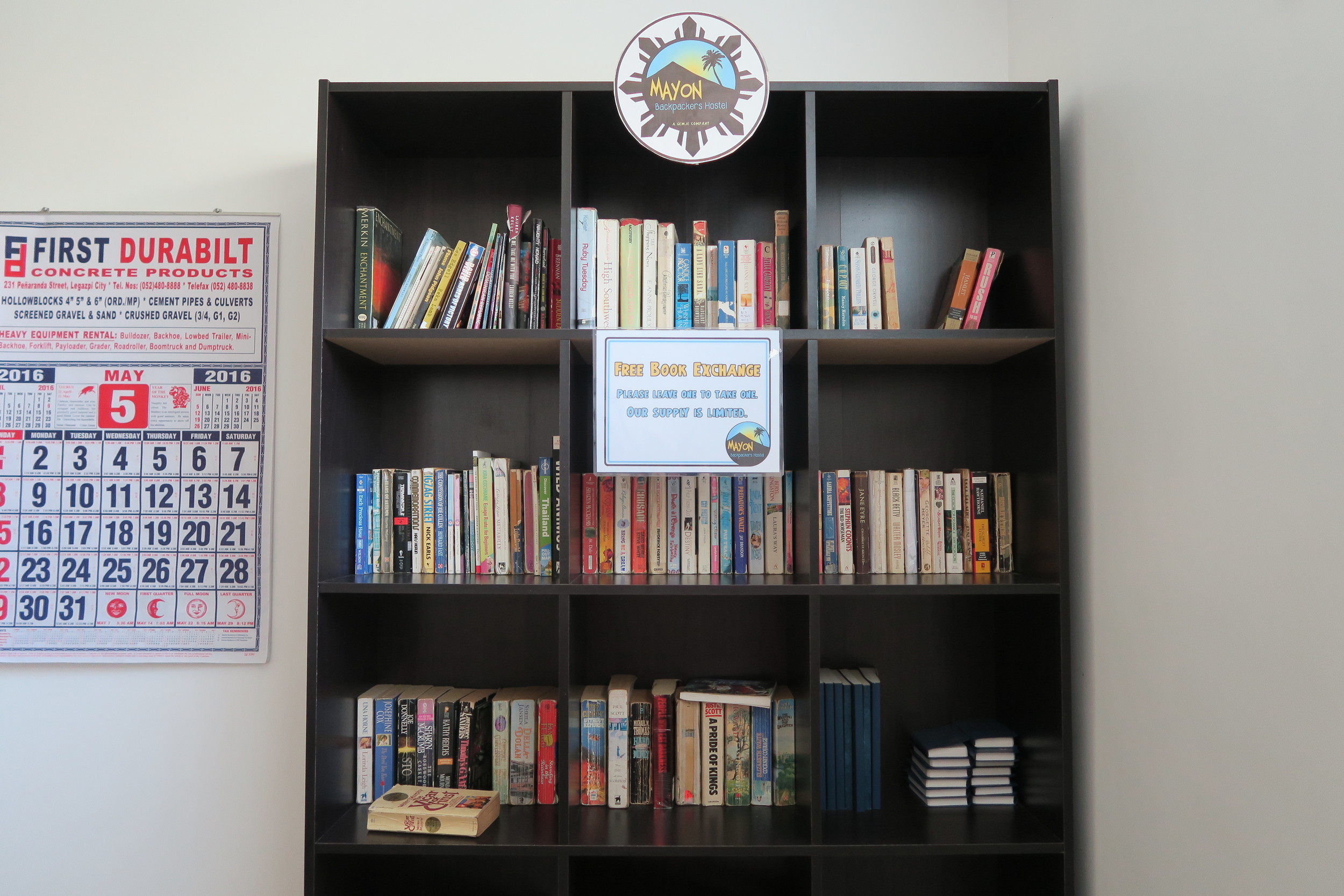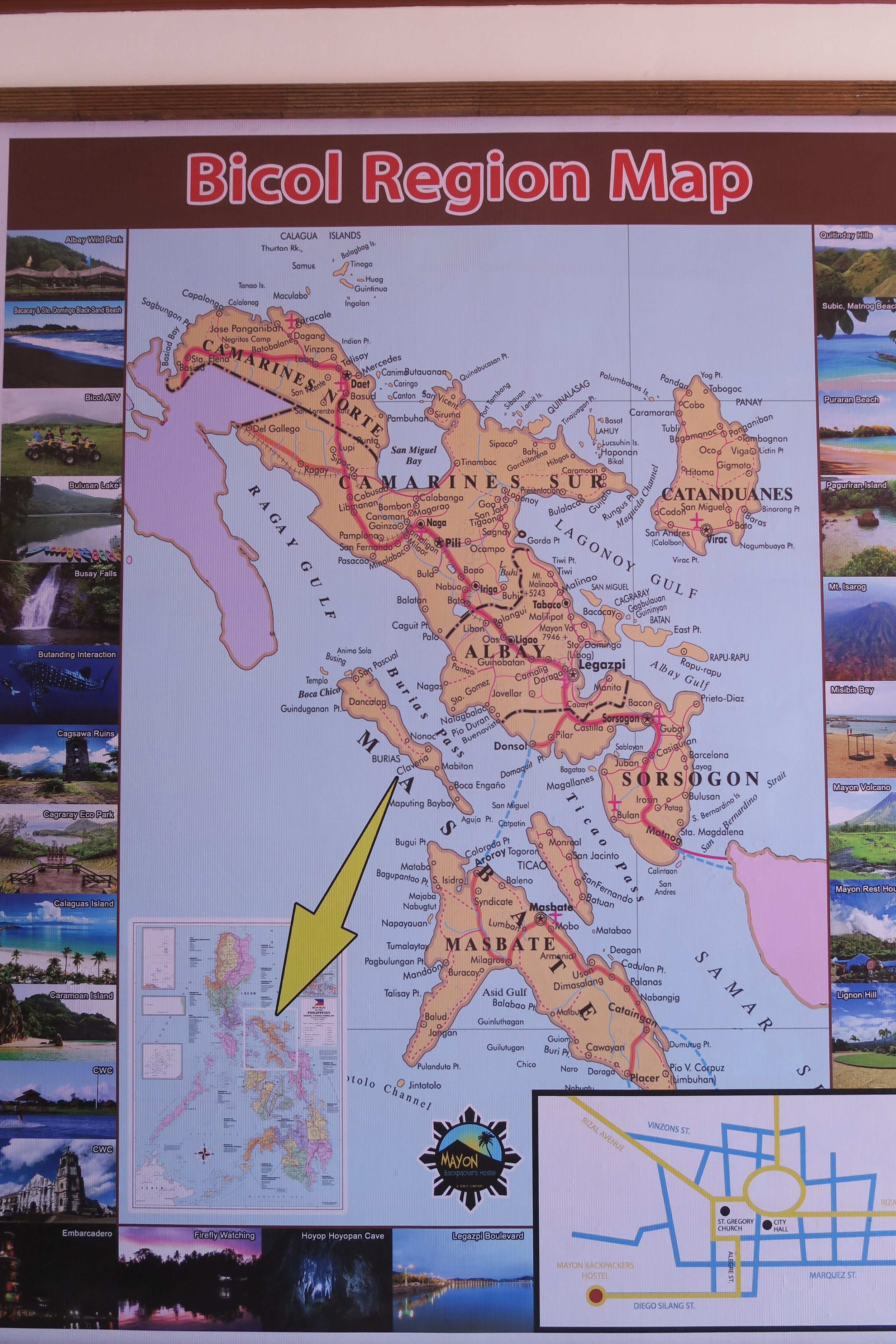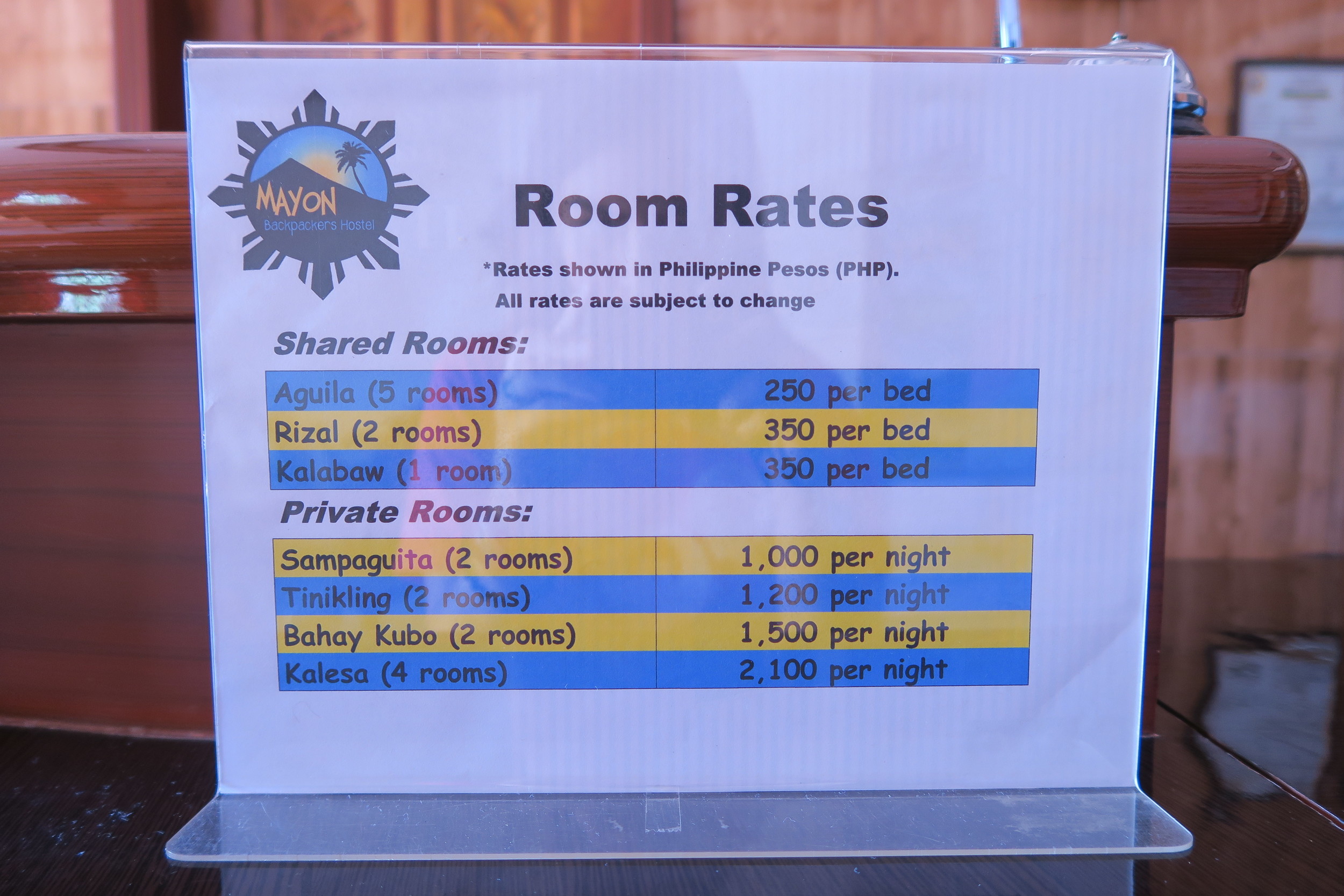 The best backpackers hostel we've stayed in the Philippines would have to be Mayon Backpackers now recently renovated they have moved one block away from their original building in Maoyod Subd. The new building which boasts 3 floors and a small rooftop made just so you can see a good view of Mayon Volcano. A parking space in from with beautifully varnished wooden furniture where you can see and relax with a very decorative fountain.
The first floor is opened through a wood carved door which is a marvel itself. Through the door takes you to their reception area and computer hub. The first floor is also lined up with rooms fan and air-conditioned which can be private or dorm type styles. Each rooms holds a bathroom inside but you can still find available bathrooms along the hallways of the building. On the first floor you'll also find their very spacious dining and kitchen area with is immaculately clean as it is a brand new building. The third floor has restaurant for those who don't want to go out and eat. Water, breakfast, wifi and the use of the kitchen come free when staying at Mayon Backpackers. Rooms can cost 150php to 1500php depending on the room type and number of guests. Mayon Backpackers did not feel like the typical hostel you'll find in the Philippines it felt more like i was staying at my rich relatives house that lived in Legazpi City. (if I had rich relatives that lived in Legazpi City) The front desk staff is also exceptional every question and need we may have asked for they had answer and made an effort to help us. The wifi was very good also, we were able to upload our upcoming vlogs on YouTube with ease unlike other so called wifi free hostels and guesthouses we've come across.
The building is a ten minute walk from the main road where you can find buses and jeeps but if you rather take a tricycle the front desk will fetch one for you. Mayon Backpackers is definitely one our favorite places we've ever stayed and would probably visit Legazpi City again just to stay at this hostel.
Bonus:
Hostel staff is really exceptional. Special mention to Sir Gen who gave us a list of cheap and must eat places when in Bicol and wrote in a piece of paper (very nice handwriting if I may add) how to get from one place to another using the local jeepney and tricycles. For backpackers like us, who is always looking for ways to stretch our Peso, this is a very valuable information. Great Job Mayon Backapckers and Staff!